The Ribbon Club ch1: Tea and Cake
Version 2.3 is out because there's no such thing as final bugfixes
---
Yep, it's that time again. I noticed at some point that when making Button's mugshots, I had forgotten a small detail... Namely, her ears are supposed to have light blue tips.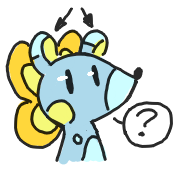 Yep. So, update it is!
Button Bit's mugshot sprites now have properly colored ears!
There is now a stack of hay blocking the path next to Lily's house, explaining why you can't go that way.
Fixed a bug where pressing ESCAPE would remove all collision, letting you run through walls.
There is now a + XNA version, which includes an installer for Windows XNA 4.0. You don't need to track it down separately anymore!
As always, enjoy!
Files
The Ribbon Club v2.3.zip
9 MB
Mar 05, 2018
The Ribbon Club v2.3 + XNA.zip
15 MB
Mar 05, 2018
Get The Ribbon Club ch1: Tea and Cake